Sponsored By
Contributors
Below are readers who have donated to me as a thank you token. If you feel that my post are worth reading, please donate to me at any amount. Thank you.
Link to me
Book i read.
Stats
Thursday, January 26, 2006
So, what is the result? An account has been disabled.
Yup, in my previous post, the bad blogger's account has been disable by the blog provider. What a fast action don't you agree?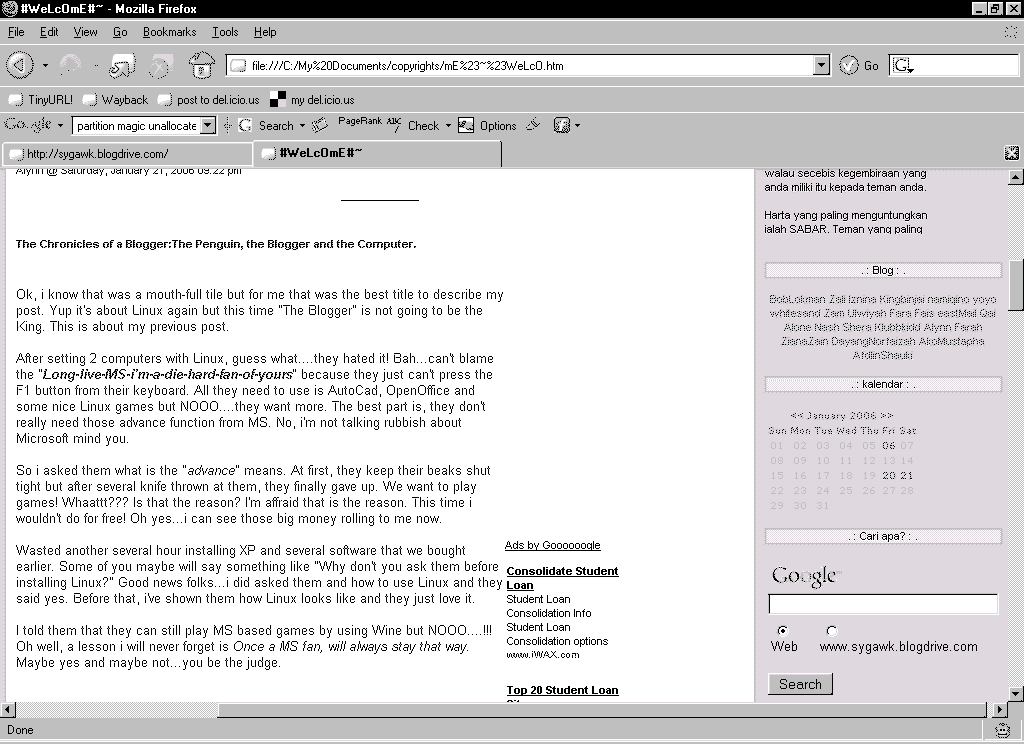 Above is the "before" i filed the official complaint. To view the full image, click here.

Now, if you were in my shoe, will you:
a. Smile.
b. Mad.
c. Don't care.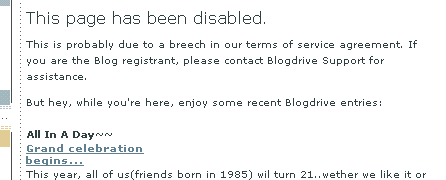 As you can see, the account has been disable. Making blogs just for Adsense is not a wise step and you might ended in the drain. Create your on content or at least give some credit to the original author. Yes, pasting a small portition of content from the original is ok but please give him or her credit by linking back to where you found the article.

Copying the whole article will hurt you more than you can imagine. People will not trust you and you will not getting any readers. This will lead you to...nothing! If your site or blog is business oriented, you will not make any sale from it. Again, human trust is far more important then other people's article. Using a content scrapper software also not a wise move. Come on, people can trace you back and don't expect you can get away with it. Content scrapping should be ban for good. Hey, lazy blogger will use lazy tool right?
posted by Jamloceng @ 3:30 PM