Sponsored By
Contributors
Below are readers who have donated to me as a thank you token. If you feel that my post are worth reading, please donate to me at any amount. Thank you.
Link to me
Book i read.
Stats
Tuesday, December 27, 2005
Time to make more MONEY.
The year 2005 has been a great year for me. Making some profit from the internet and off the cyber world. I'm sure most of you not just sufring the internet and not get paid for. Yes, we can make money from internet while sitting at home. I've gave out several basic tips regarding Adsense and from the emails i got, almost 80% of my readers already making some nice income from their Adsense.

Why Adsense? Because it's easy and you can apply it without a cent to fork out from your wallet. From the basic tips on Adsense, several readers of mine already making money but what if they apply the advance tips? After applying the basic tips, it's time to gain more money by using the ADVANCE steps.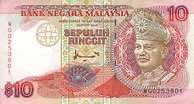 By using the advance "10 minutes method", you can pay your bills, buy a nice diamond or go for a vacation. Remember, Adsense is not simply pasting the codes and hope for the money to roll in. You need to tweak it. I'm not making this sound too hard, but with your spare 10 minutes, you can get at least $50 daily in your first week.

Well, i hope 2006 going to be better. It's time for you and i to grab those money. Plan your plans for the next coming year. Hope to see you soon and Happy New Year.
posted by Jamloceng @ 8:07 PM