Sponsored By
Contributors
Below are readers who have donated to me as a thank you token. If you feel that my post are worth reading, please donate to me at any amount. Thank you.
Link to me
Book i read.
Stats
Wednesday, December 21, 2005
My stats for today.
Believe me, i'm not a stats junkie checking and looking at my stats every 5 minutes. But today, i just looking around and noticed something interesting about my blog stats.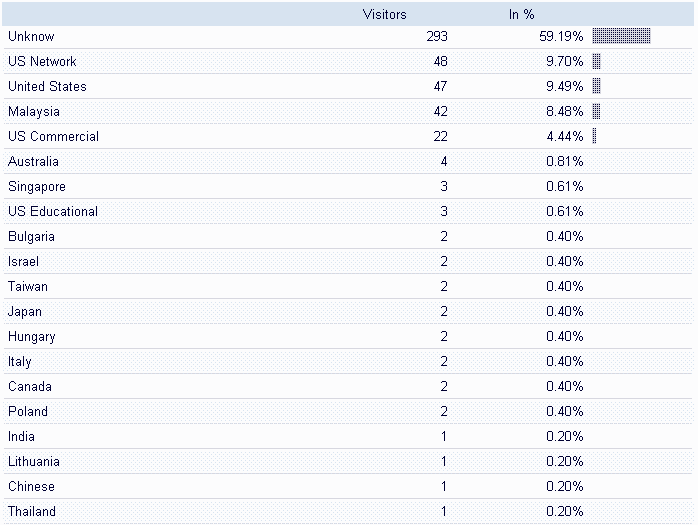 Full view here

.




The snapshot is just half of the stats. I would like to say thank you to all who has visited my blog. I know my blog not a fancy or popular ( but pretty popular here in Malaysia ) but thanks anyway. Welcome to my blog and i hope you can link to me if you feel my blog worth linking to.
posted by Jamloceng @ 6:57 PM