Sponsored By
Contributors
Below are readers who have donated to me as a thank you token. If you feel that my post are worth reading, please donate to me at any amount. Thank you.
Link to me
Book i read.
Stats
Tuesday, December 27, 2005
Let's get techie.
Thanks to Edward from Texas for giving me a link for an online radio. This online stream is a cool place for you to download mp3's; covering about SEO, affiliate, tech updates and more.

I love listening to Matt Cutt's interview about SEO. So, if you're looking for a way to optimize your website, listen to WebMaster Radio.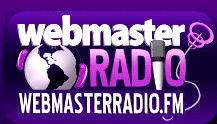 posted by Jamloceng @ 12:17 PM