Sponsored By
Contributors
Below are readers who have donated to me as a thank you token. If you feel that my post are worth reading, please donate to me at any amount. Thank you.
Link to me
Book i read.
Stats
Tuesday, December 13, 2005
Create basic eBook cover for FREE!
I've seen several eBook cover software with a high price on it and that's not a good thing for those who want to save money. Today i'm going to give out an easy way for you to make an eBook cover with no money on the table. Yes, free tutorial about eBook cover creation.

You can use GIMP or Photoshop as you main image editor for eBook cover tool. But today i'm switching to Photoshop because most of you out there are using Photoshop for your main image editor. So, shall we move on to the first step?

First create a new file about 300 x 350 pixel. You can always change the size if you want to but for this example, i'm using this size for my eBook cover. Make sure you select white background or any colour same to your template. Create a new layer and pick your colour and i'm using red for my main colour. Now create another layer and this layer is where you place your images and text.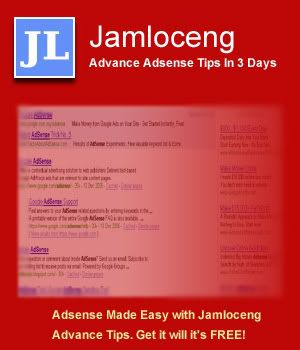 Now after you have placed everything, you need to Merge Down so only two layers to play with. To Merge Down, you just need to press Ctrl+E at the same time. If done correctly, you'll see only 2 layers. After that you need to scale it down a little bit. The reason is to make it looks like it's floating.

After you have scaled it down, select the image and give it a Perspective. This is just to make it look as a real book cover.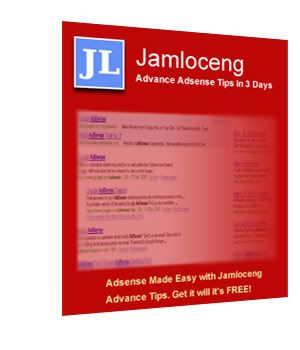 You can use effects to spice-up your eBook cover from Photoshop. Try until it looks nice and profesional. Below is the finished eBook cover.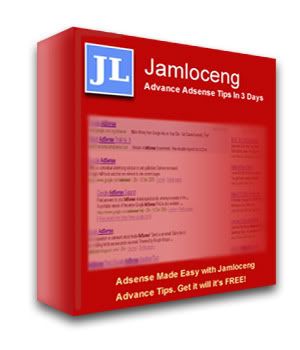 I hope you can create your own eBook cover using this tip. I'm sure you can create more advance eBook cover then mine.
posted by Jamloceng @ 2:25 PM